Julfa Shopping Centers are among the border markets of Iran, which are located in the Aras Free Zone. Shopping in Julfa will be an unforgettable experience with its various shopping malls and special border goods. Most of Julfa markets focus on clothing and food. If you are looking for this model of goods, we can tell you that Jolfa shopping centers are one of the suitable choices for shopping. In this article, from Alibaba Magazine , we want to introduce you to Julfa markets so that you can experience a memorable shopping trip during your trip to this region.
Types of clothing and food
Russian Bazaar, Julfa City Center, Azerbaijan Famous Commercial Complex and…
Julfa, Ashura Square, Customs Street
Imam Sadegh Boulevard, not reached the Customs Square
1- Russian border bazaar
The Russian border bazaar is one of the oldest shopping malls in Julfa, located in the city center and south of the Aras River. This bazaar is located in the north of Ashura Square and near Jolfa Amusement Park. The Russian market is one of the most famous markets in Julfa, part of which is indoor and part of which is outdoor.
In the past, this border market sold Russian products and its name has remained from ancient times to the present day. Of course, today the market focuses on Turkish and Chinese products, and a small number still sell Russian products.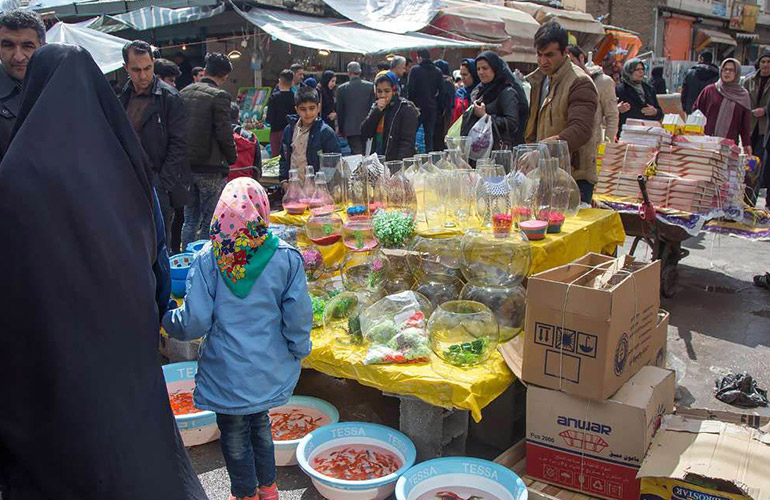 Most products in the Russian market include men's and women's clothing, detergents, personal hygiene items and food items imported from Turkey and Armenia. There are not many shops selling electrical appliances and kitchens in this market, and women's clothing mostly includes shoes, and women's casual clothes usually do not have variety in the Russian market.
Sanitary products such as shampoo, dishwasher tablets, dishwashing liquid, washing liquid and مط have a good variety in this market. Shopping in Julfa will be fascinating and unforgettable by exploring its old markets, including the Russian market.
Address: Ashura Square, Customs Street
2- Sattar Khan International Commercial Complex
Sattar Khan Aras International Trade Complex is another Jolfa market that is located near the border between Iran and Azerbaijan with a good variety of products. This building is designed in 3 floors with a view of glass, stone and composite.
Most of the shops in this commercial complex contain a variety of food and cover different brands. Health and beauty products, detergents, casual clothes, formal wear, shoes and sportswear, kitchen utensils, bags, suitcases and… other products in this complex with different brands.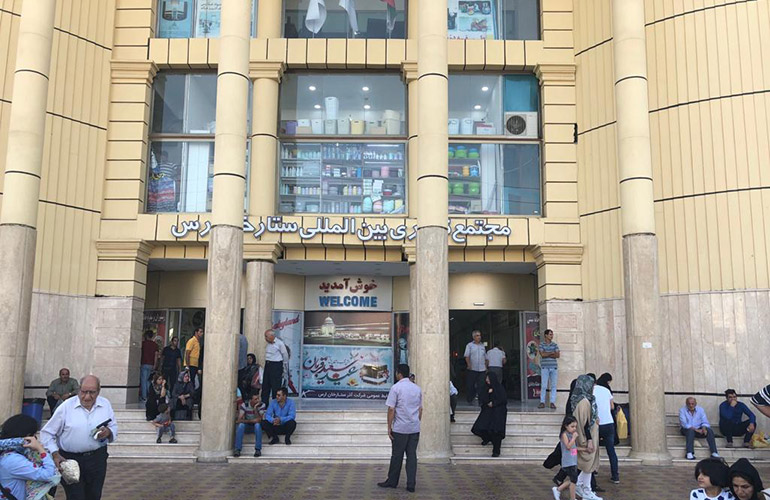 Hypermarket, coffee shop, restaurant, fast food and parking are the facilities of Sattar Khan International Commercial Complex in Julfa. This shopping center is located outside the city and if you take the road leading to the church of St. Stephanos Julfa, you will reach the shopping center of Stakhan Aras.
Address: Kilisa Road, not far from the mountain park
3- Azerbaijan Famous Commercial Complex
In the list of Julfa markets, this time we go to the famous shopping complex of Azerbaijan. This complex is located on Marand Road, next to Amico factory. In this 3-storey building, there are different stores, the number of which reaches 600 units.
The products of these units include ball gowns and comfort, sesame, bags, shoes, cosmetics, perfumes, detergents, food, home appliances, decorative accessories and و.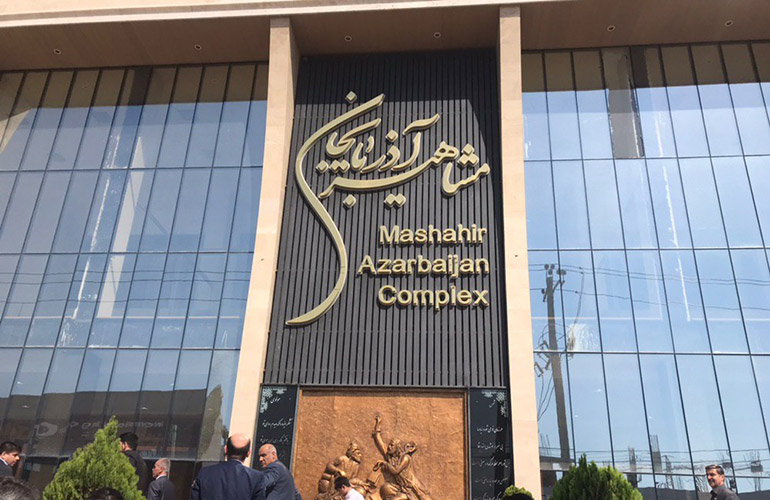 Another attraction of this complex is the 2,000-meter covered courtyard in the courtyard, which occupies the central part of the structure. In addition to this food court, a thousand-meter restaurant has been designed in the famous commercial complex of Azerbaijan.
The Library of Fame is another interesting part of this complex. In this section, sculptures of Azerbaijani celebrities as well as paintings of historical monuments of this region are placed for the acquaintance of visitors. Customers of the commercial units of the Azerbaijan Famous Complex can use the parking lot with a capacity of one thousand cars.
Address: 5 km of Jolfa to Marand road, next to Amico factory
4- Sahand Commercial Complex
Sahand Aras Commercial Complex is another Jolfa market that operates on the Jolfa-Poldasht road with 100 commercial units. Among these units, it can be found from 18 meters to 190 meters, and a variety of acceptable goods can be seen in this shopping center. In addition to store and exhibition units in the two-story commercial building, a restaurant, coffee shop and fast food are also built for the well-being of customers.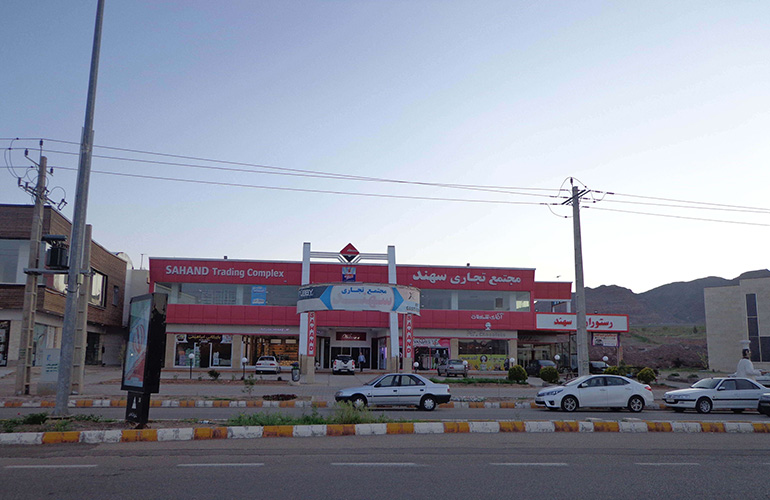 Other facilities of this shopping center include a parking lot and a children's playground. The commercial complex is located in the Aras Free Zone, not far from the mountain park, with a view of stone and composite. Part of the units of this complex are ready for sale and rent.
Address: Jolfa road to Poldasht, not far from Aras mountain park
5- Lachin Center Commercial Complex
Not far from Sahand Shopping Center, there is another Jolfa market called Lachin Center commercial complex. This shopping center in Julfa is a two-storey building and one of its attractions is the stylish design of its glass roof, which is considered to be excellent lighting.
This is one of the largest shopping malls in Aras. Modern and engineered construction and along with standard principles are the features of this commercial building in Aras Free Zone. The design of this structure is a combination of Iranian and modern architecture and is built with the help of the best materials.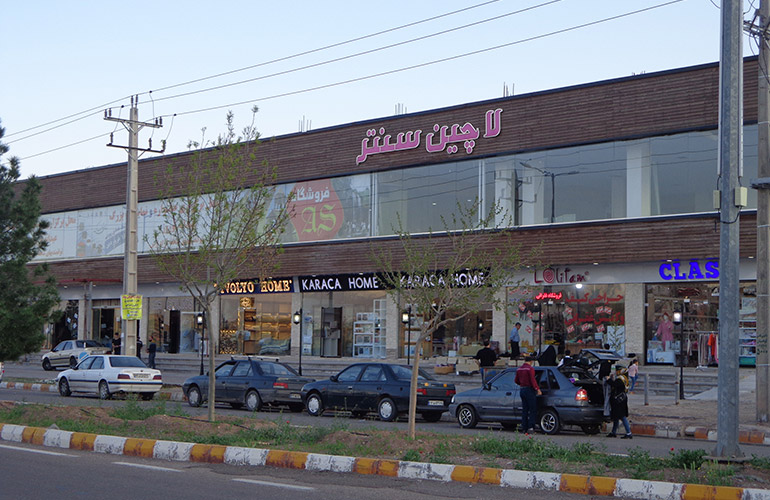 The needs of a modern and standard structure have been met in this commercial complex and installation facilities with the desired quality have been set up in this building.
Up-to-date freight and freight elevators, standard ventilation system, modern heating and cooling equipment, fire extinguishing and… are some of the standards defined in large architectural projects that have been observed in the construction of this building. From different parts of this project, we can mention public spaces, children's playground, food court, coffee shop, etc.
Address: Jolfa road to Poldasht, not far from Aras mountain park
6 – Bazaar Araz Jolfa
Aras Free Zone has various shopping centers and with your trip to this area, you can experience good shopping in Julfa markets. Araz Jolfa Bazaar is one of the old shopping centers in this area and the simple appearance of this shopping center reminds you of local and traditional markets.
Among the locals, this market is also known as "Araz Bazaar". In front of many of the shops in this complex, you will find their goods, which, like traditional markets, the goods are not only on the shelves of the store, but also on the floor in front of people.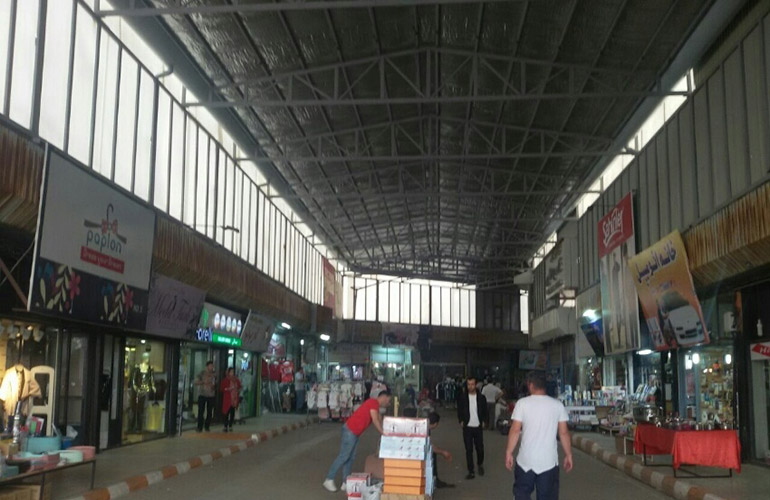 When you enter this shopping center in Julfa, you will first notice the roof, which is covered with a simple design with the help of galvanized sheets. Inside the complex, you will not encounter a design of today's commercial complexes, but you will see a market with a line of numerous shops.
Sales in this market are done in traditional ways and this collection has a good mood. Araz Bazaar is located near Jolfa City Center and you can find all kinds of casual clothes, socks, scarves and shawls, home and kitchen appliances, cosmetics, toys, food and more in this complex.
Address: Imam Sadegh Boulevard, not far from Customs Square
7- Jolfa City Center
It is located next to Azar Bazaar and other shopping malls in Jolfa, one of the most famous markets in Jolfa. This shopping center is known as Julfa City Center.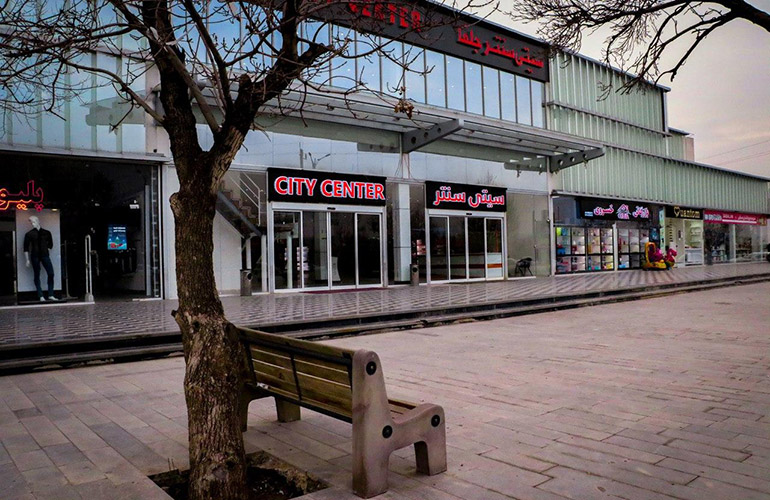 Jolfa Forest Park in the neighborhood of City Center can also be seen on the map. In this two-story structure, you can buy all kinds of comfortable clothes, shawls and scarves, party clothes, underwear, children's clothes, home appliances, etc. Do not forget Jolfa City Center to experience an attractive shopping trip in Aras Free Zone.
Address: Imam Sadegh Boulevard, not far from Customs Square
Finally
Shopping is one of the most exciting parts of a trip and it creates good memories. Your journey will not be complete without exploring the markets of each region. Julfa and Aras Free Zone have interesting markets due to their border location, and many of their products can be souvenirs of Armenia and Turkey. Do not miss sightseeing in Julfa markets during your trip to this border area. Spending time in border markets doubles the sweetness of travel. Follow Alibaba Tourism Magazine to get acquainted with other border markets of Iran.