Most people who travel to the holy city of Mashhad, usually intend to visit and market. Unaware that one of the most exciting entertainment centers in Iran, namely Chalidreh in Mashhad, is waiting for dear tourists in 17 km of the city. It can be honestly said that by no means can all the entertainment of Chalidreh Mashhad be tried in one day. You should spend at least two or three days at this center to try everything.
If you do not have all these opportunities, you can follow this article from Alibaba Tourism Magazine so that you can make an informed choice. Which entertainments to do and which you can skip.
Among the water activities of Chalidreh, we can mention boating, fishing, diving, and boating.
Mashhad, Torqabeh, 2 km of Naqandar Road, Chalidreh
Chalidreh's most exciting pastimes are probably zip line, bungee jumping, and safari.
The first and most amenities of Chalidreh are its very good restaurants and cafes. After that, we can mention the children's playground and Dr. Fish massage parlor.
Mashhad Chalidreh Recreation Facilities
If you have been to Mashhad on a spring or summer day, Chalidreh Mashhad is the best place to spend a day full of adrenaline. This recreational place is located by the river and Chalidreh Dam. Therefore, all the facilities of water sports are at your disposal. In addition, due to the mountainous nature of the region, exciting land facilities are provided for you. Let's get a little more acquainted with the recreational facilities of Chalidreh in Mashhad.

1- Abdominal roundness in Mashhad Chalidre
Nothing can make you feel as good as a basic tummy tuck. Fortunately, Chalidreh is full of tummy tuck centers.
1- Chalidreh Coffee Shop in Mashhad
The first place you should try in Chalidreh, Mashhad, is the coffee shop of this complex. The Coffee Shop is the only Shandiz and Torqabeh cafes of its kind. Just imagine you are eating a delicious meal or drink and you have a 360 degree view of the surrounding mountains and the Chalidreh Dam in front of your eyes. As the coffee shop rises, so does your viewing angle, and you can dominate the entire collection from above.

2- Chalidreh traditional tea house in Mashhad
If you do not want to spend a lot of money on food and scenery and you want to stay right here on the ground, the traditional Chalidreh teahouse in Mashhad is the best option for you. The teahouse serves a variety of traditional hot and cold drinks. So you can easily sit on one of the teahouse tables and watch the excitement and excitement of the people while drinking tea.
2- Experience excitement in Chalidreh recreation centers
The amusements that you can experience in Chalidreh of Mashhad are divided into two parts, water and land. If you do not know how to swim or you are not a fan of water sports, do not worry at all! Chalidreh Mashhad has prepared so many prosperous experiences for you on land that you do not even look at the water.
1- Exciting cable car
One of the ways you can get to the top of Chalidreh Mountain in Mashhad is to use a cable car. This cable car lifts you 270 meters and from above you can watch mountain scenery, evergreen trees, and Chalidreh Dam.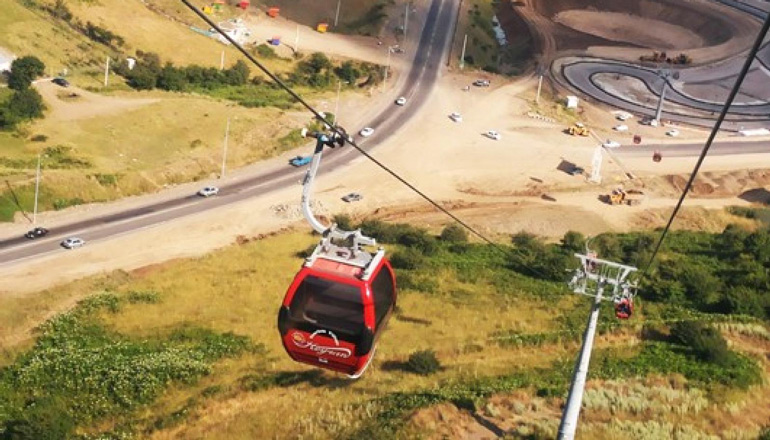 Above, there are two choices in front of you. First, return to the bottom of the mountain with the same cable car. And second, choose a more exciting way to get down. In the following sections, we will learn more about these exciting choices.
2- Mashhad Chalidreh Trap Trap
Another option that can take you to the top of the mountain and back is Mashhad Chalidreh Telesyge. The difference between a cable car and a cable car is that the cable car does not have a cab and is just a chair on which you sit. So it can be said that telegraphy is much more exciting. In addition, as your altitude rises, you can easily notice changes in the weather.

3- Mashhad Chalidreh Mountain Train
You have only 2 ways to reach the highest point of Chalidreh mountain in Mashhad. You either have to climb 200 steps or use a mountain train. If you are a mountaineer who enjoys physical challenge, using stairs will not work for you.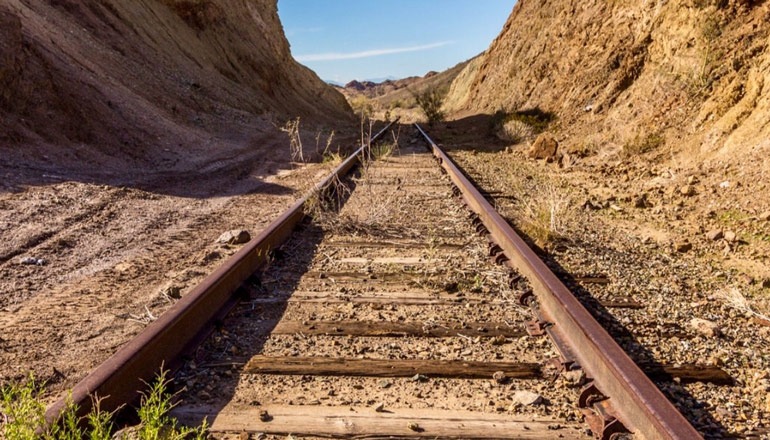 Non-athletes and seniors who want to breathe the mountain air and enjoy the scenery can choose the aerial tram.
4- Mashhad Chalidreh Bungee Jumping
Have you ever jumped from a great height? Chalidreh Mashhad is one of the places that gives you this exciting experience. You can go to the top of the valley with the help of a cable car or a cable car and experience the peak of excitement and adrenaline there. Of course, you should be completely comfortable with the safety of bungee jumping equipment.

5- buggy, safari, and karting
A buggy is a type of four-wheeled motor that is usually driven in rough terrain. Driving a buggy is an experience that everyone should have once in a lifetime. You can have this experience in Chalidreh, Mashhad. Especially since the mountains around Chalidreh Dam are the best place to drive bugs and off-road vehicles.
Safari safari can be mentioned among other exciting land activities of Chalidreh, Mashhad. The mountainous area and the dirt and hard roads around Chalidreh Dam are the best places to go on safari. 10 minutes of pure excitement in off-road trucks is really worth it.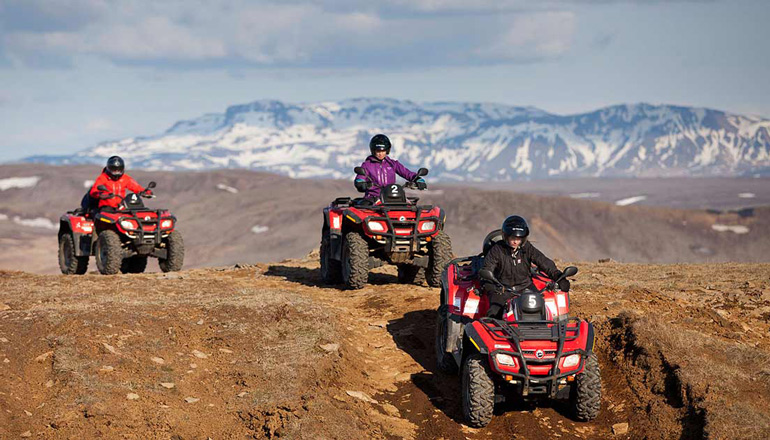 Karting is another option in front of you in Chalidreh, Mashhad. You can also have this experience as a group with family and friends. You can arrange to invite everyone else to ice cream or tea in the last karting match!
6- Zipline
The zip line is another opportunity to get down the mountain quickly and freely! If you want to experience pure adrenaline in Chalidreh, Mashhad, it might be better to visit Zipline station. When you reach the top of the mountain with the help of stairs or a train, you can go down with a zip line. The best thing about Chalidre Zip Line is that a professional camera is waiting for you in the middle of the road to take interesting photos of you at the height of your excitement.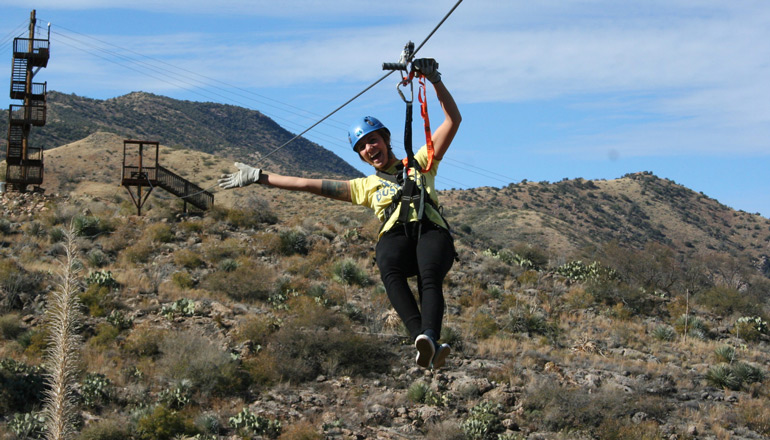 After leaving the zip line, you can go to the photo booth and select your favorite photo. After all, the day needs so many unforgettable souvenirs to be so good and exciting.
3- Water recreation in Chalidreh Dam
We have said all this about the fun and dry entertainment of Chalidreh in Mashhad, but we should not forget that Chalidreh Dam is also a good source for all kinds of water entertainment. Especially if you have chosen summer to travel to Mashhad and you want to have fun in the cool water of the lake. Now let's see what entertainment awaits us at Chalidreh Dam.
1- Recreational pier
You can find a recreational pier right next to Lake Chalidreh in Mashhad. There is a space on the pier and around it where you can sit and enjoy watching the water of the lake. Especially if it is near sunset and the blue and orange sky is reflected on the surface of the water.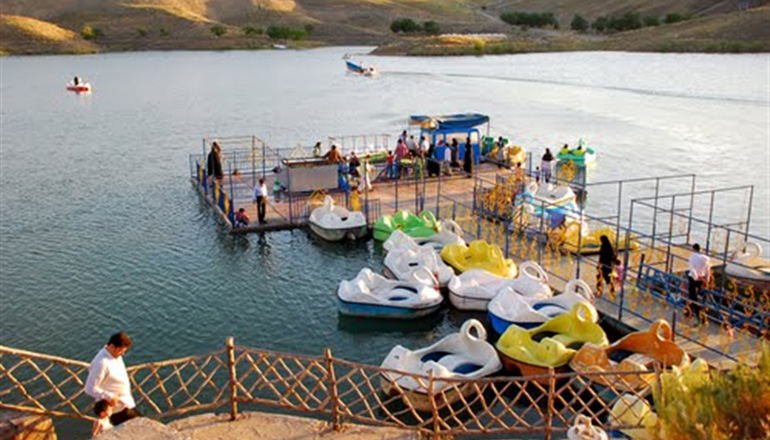 In addition, the pier is a place to get on and off one of the boats on the Chalidreh Dam. So, whichever of the Chalidreh water recreations of Mashhad you choose, you will probably pass by the pier.
2- Pedal boat in Chalidreh Dam
A pedal boat is a great opportunity to both explore the calm and beautiful water of the lake and relax your feet a little.
You can ride a swan boat with a friend or family member and stay away from the hustle and bustle of humans for a few minutes. It is in the middle of the water that you only hear the sound of your breathing and the rocking of the boat on the water. Absolute peace! /
3- Rowing boat on Chalidreh dam
If you think rowing on the lake alone is easy, you are wrong. Of course, accepting a new physical challenge can always be exciting.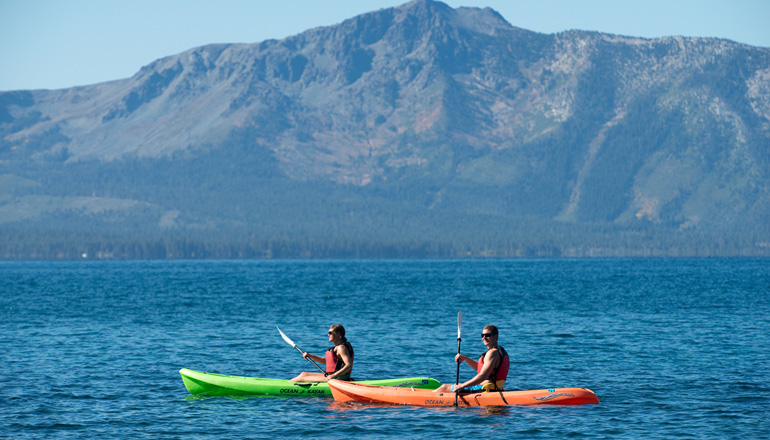 Chalidreh Dam is one of the few places where you can experience waterfowl without special skills. So do not miss this golden opportunity and add a rowing boat to your list of favorite works in Chalidreh, Mashhad.
4- Motor boat
As relaxing as pedal boats and pedal boats are, motor boats bring excitement to the water. Boating on the lake usually happens very quickly. The wind in your hair, the cool, clean lake air on your face, and the sudden twists and turns of a boat driver on the water. You should not miss this opportunity to scream at all.

5- Pleasure cruise ship
Mashhad Chalidreh cruise ship is more like a cafe on the water. You can order your favorite drink or snack while boating on the dam. Imagine that while you are finally enjoying the tranquility of your coffee, the ship is moving on the water and there is a gentle breeze. What could be better than this?

6- Fishing on Chalidreh Dam Lake
Fishing is one of the VIP recreations of Mashhad Chalidreh, which you can pay for more. The fact is that not everyone likes to spend their day doing exciting activities. Instead, he wants to sit in a quiet place and read a book and wait for the fish to fall into the trap. Chalidreh has provided fishing facilities for these people. Of course, you know that after a day of fishing, a delicious seafood dinner is waiting for you.

7- Diving training in Chalidreh
Diving is one of the things you always like to learn? So go to Chalidreh of Mashhad to have this opportunity. Diving in the lake is completely different from diving in the sea or the bay. The underwater scenery that awaits you may be quite different, plus the water flow is different. So even if you have experienced scuba diving on Kish Island, Chalidreh's story is something else.

8- Other fun Chalidreh
Of course, this is not the whole story. Chalidreh Mashhad has other surprises in your bag. Recreations that you can do alone or with family, recreations that are memorable and healthy, or recreations that you have never experienced. Here are some of these entertainments.
9- Traditional photography
Is it possible to go to Mashhad and not take a traditional photo? These photos are part of the tradition of going to Mashhad, which are not easily forgotten. Today, however, the photos we take in Mashhad are not only with the holy shrine of Imam Reza. You can take photos with traditional Mashhad clothes, with royal clothes, or as always with the deer guarantor in Chalidreh Photo Studio in Mashhad.

10- Chalidreh Revolving Tower
As you read at the beginning of the article, the Chalidreh Revolving Tower is the first revolving tower and coffee shop in Shandiz. The tower is mounted on a tall pillar and rises slowly. When you reach the top, you will have a 360-degree view of all the mountains and lakes around it.

11- Dr. Fish Massage Center
This is one of the few experiences you have rarely seen. In this center, you dip your foot in a pond full of fish and sit quietly. The rest is done by the fish. Fish slowly begin to suck on the skin of your feet! ‌ Their saliva removes dead skin on your feet.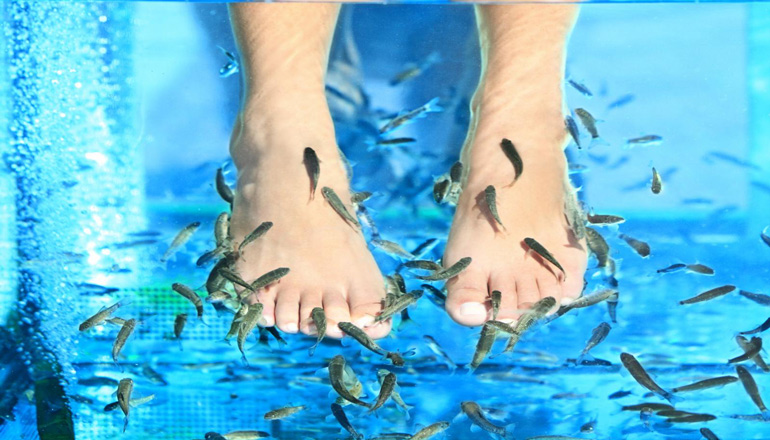 It feels great for the skin to be sucked in by the fish, plus when you take your foot out of the water, you can see how much lighter and clearer it is. However, this can be a heartwarming end to an exciting and happy family day.
Children's Recreation Facilities
If your family came to Chalidreh, Mashhad, some children will probably be with you. Children usually do not have much patience for boating or fishing. So you can take them to the children's playground. Your beloved children can spend hours in this park and enjoy various amusement facilities.

Where is the chalice?
Chalidreh of Mashhad is one of the areas around Torqabeh and one of the most beautiful valleys of Khorasan Razavi.
Address of Chalidreh, Mashhad: Khorasan Razavi Province, Mashhad, Torqabeh, 2 km from Naghandar Road, Chalidreh
The last word
Mashhad is truly the city of wonders of Iran. When we travel to this city we do not know what to spend our time on. But keep in mind that these are exciting and fresh experiences that will stay with us for the rest of our lives.
The experience of bungee jumping with a best friend, a tummy tuck experience at the Chalidreh Café, or a karting experience with family members are all stories that we will happily tell each other later. So do not hesitate, the next time you travel to Mashhad, spend a whole day in this beautiful area.