Isfahan metro project is one of the first ideas to build an urban train in Iran; Unfortunately, for various reasons, especially the historical nature of this city and the existence of many ancient monuments in it, its implementation and implementation, faced many problems and issues. Because it was possible that the vibrations created when the subway passed under the historical areas and excavation in these sections, would cause serious damage to them.
Despite all these issues, part of the Isfahan metro is currently providing services to passengers and other lines are being built or designed.
What are the working hours of Isfahan Metro at 1400?
The working hours of Isfahan metro in the summer of 1400 are from 6.15 am to 9 pm. Of course, when the situation in the city turns red in terms of the prevalence of corona, this time is reduced to 6.15 am to 6 pm.
What are the active lines of Isfahan metro at 1400?
Currently and until this moment, July 1400, the only active metro line in Isfahan is line 1, which is stretched from north to south of Isfahan.
Which of Isfahan metro stations have parking?
Unfortunately, none of the currently active Line 1 stations have parking.
In this article, we get acquainted with Isfahan metro map, metro lines, active or not status, schedule and ticket cost. Of course, if you are going as a traveler, be sure to read the trip to Isfahan guide.
Isfahan Metro Map
Although Isfahan Metro has not been fully commissioned yet, it is not without merit to see its map. In this map, you can see 3 lines of metro lines in the city that connect the north of Isfahan to the south (blue) and the east of the city to the west (red) and also using common stations, the southwestern part of the city (green) It is also linked to other sections.
In this map, see the route of the lines to get a more accurate introduction of these lines.

Get acquainted with Isfahan metro lines
According to the plans made for Isfahan metro lines, 3 lines have been designed for complete inner-city coverage and 4 lines for outer-city coverage. But unfortunately only one of these lines is active and serves city travelers.
Join us to learn more about all these lines, stations, activity status and schedule of active lines.
Line 1: Quds – Holy Defense (Sefeh terminal)
The only active metro line in Isfahan is Line 1, which connects the north to the south of Isfahan with 20.2 km and 20 stations. Of course, it goes without saying that this line was one of the most challenging metro lines in Isfahan due to its passage along Chaharbagh Abbasi and 33 bridges, which was designed and implemented with great effort so as not to affect the health of the antiquities. >
How well do you know the sights of Isfahan ?
Line 1 stations are as follows:
Quds
Spring
Golestan
Shahid mofateh
Shahid Alijani
Jaber
Kaveh Terminal
Shahid Chamran
Shahid Bahonar
Martyrs
Bed
Imam Hussein (Government Gate)
Revolution
Thirty-three bridges
Dr. Shariati
Freedom (Shiraz Gate)
University
Worker
Imam Alley (dormitory of Isfahan University)
Holy Defense (Sefa Terminal)
Among the stations of Line 1, the two stations of Imam Hossein Square and Azadi are intersection stations that intersect with lines two and three, respectively.
The train of line 1 starts from Quds station at 6.15 minutes and reaches Safeh terminal after about 37 minutes. The schedule of the return train, that is, from the Sefa terminal to Quds, is the same. See the details of Isfahan Metro Line 1 program in the table below.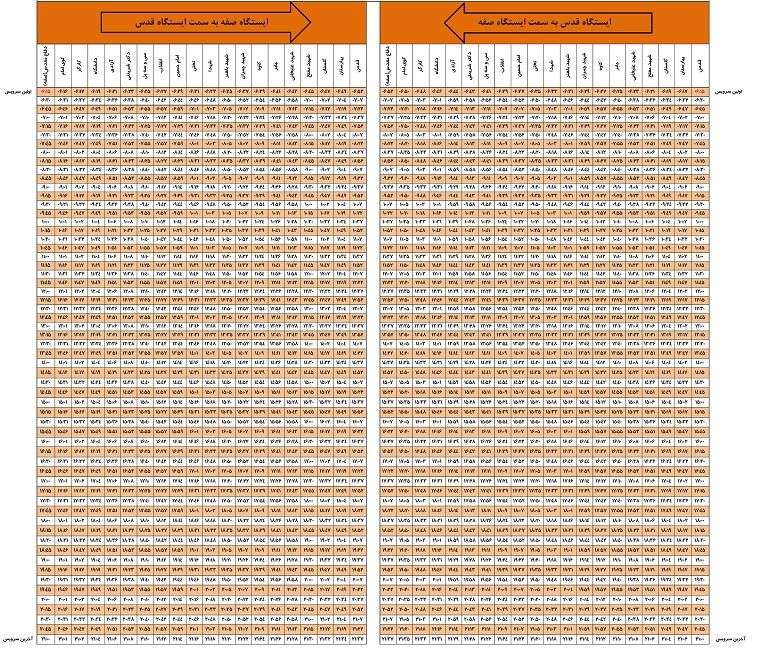 But in general working hours Isfahan metro lines are from 6.15 am to 9 pm, which changes to 6 am to 6 pm, depending on the conditions of the corona and Isfahan being in a red state.
Currently, Isfahan Metro does not provide services on holidays.
Line 2: Khomeini Shahr-Dark
Line 2 is known as the East-West Line, which starts from Khomeini Shahr and after crossing Ashrafi Isfahani Street, reaches its joint station with Line One, the Government Gate, and after passing around Naghsh Jahan Square, goes to Hafez Street. And continues to the east of Isfahan.
The construction of this line started in earnest immediately after the completion of Line 1; But the project also had historical challenges to cross around Naghsh Jahan Square, which eventually led to a diversion.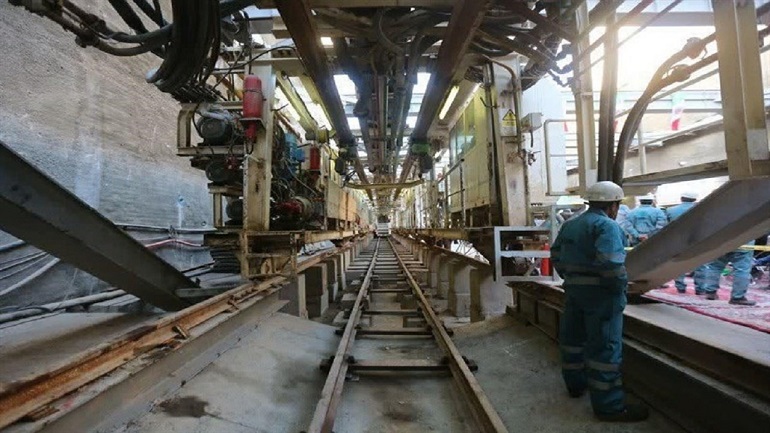 This line has 22 stations that have not yet reached the stage of use by passengers. Stations on this line include the following.
Khomeini Shahr
Marbin
Shams Tabrizi
light message
Rahnan
Samadie
Young
Kohandezh
Shahid Kharazi
Kashani
Khalja
Imam Hussein (Government Gate)
Palestine
The role of the world
Imam Ali
Ibn Sina
Quds
Witness
لاله
Oman Samani
Isfahani lover
Zeinabia
Dark (Shahid Ghaffari)
The only government gate station at the intersection with Line 1 has been opened and the stations of Khandaj, Kharrazi, Kashani and Shahed to Dark are under construction, and unfortunately other stations remain in the design stage.
Line 3: Azadi Square – Haft Takht Rostam (Danbeh Mountain)
The third line of Isfahan Metro starts from Azadi Square, which is known as Shiraz Gate and is the intersection of Lines 1 and 3, and after crossing Daneshgah Street, the army moves towards Haft Takht Rostam or Danbeh Mountain.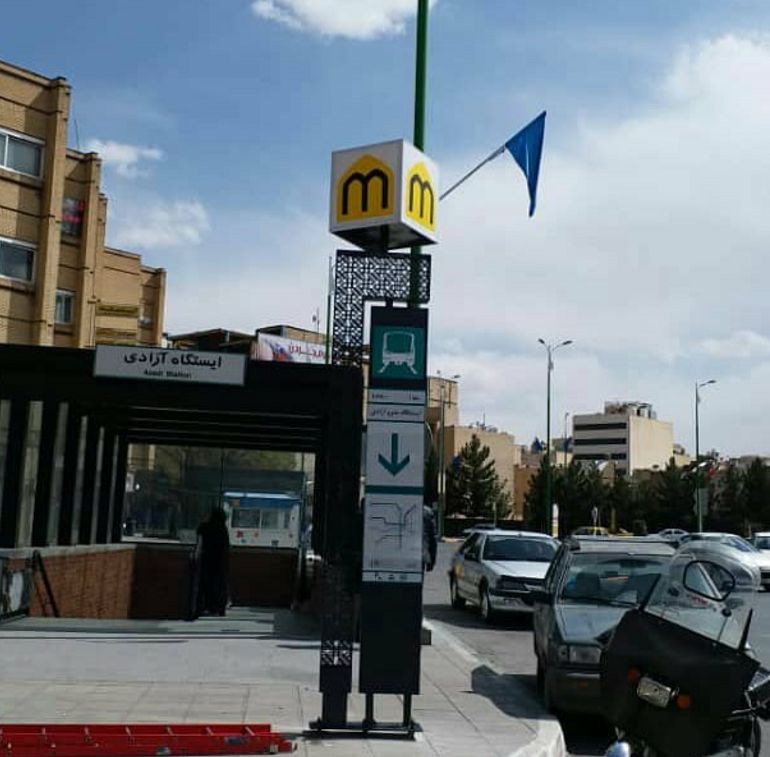 Line 3 stations are as follows:
Freedom Square
Military Wise
Army
Simin
Chaharbagh Ferdows
Farmer
قائمیه
Haft Takht Rostam (Danbeh Mountain)
Isfahan Suburban Metro
Isfahan Urban Train Company has put the launch of Isfahan suburban metro on its agenda in order to improve the well-being of passengers for traveling to the surrounding cities. Isfahan metro lines for the suburban sector currently include the following:
Isfahan-Zarrinshahr metro
Isfahan-Zarrinshahr road is one of the busiest routes that needs to improve the quality of public transportation system. To solve this problem, a new line of Isfahan metro was proposed to cover the route from Azadi Square to Zarrinshahr next to Line 3.
The plan is for this line to start from Azadi Square and reach Zarrinshahr after passing Falavarjan, Imanshahr and Fooladshahr. But this is not the end; Because the route of this metro continues and after leaving Zarrinshahr, it also serves Zobahan employees.
Isfahan-Shahinshahr metro
Well, let's go to the exciting metro of Shahinshahr. Isfahan metro route for Shahinshahr passenger traffic starts from the beginning of line 1, ie Quds, and after passing through various stations in the city, it goes to Shahinshahr.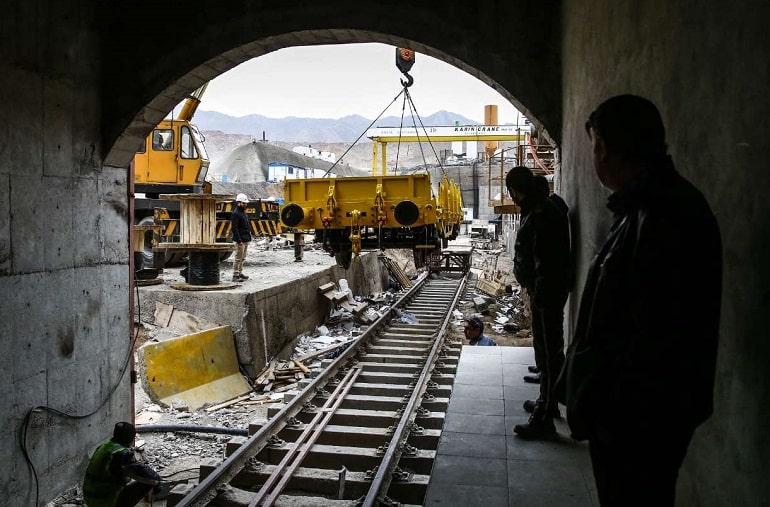 This line is being built quickly and is expected to open in 1400 and be ready to provide services to the people.
Isfahan-Baharestan Metro
Baharestan is one of the closest cities to Isfahan, where there are many people who settle in Baharestan for various reasons, such as high rental costs in Isfahan, crowded city and other reasons; But their job is in the city of Isfahan and they have to travel in this direction.
Although there is public transportation such as buses and taxis for regular commuting; But launching the subway on this route will bring a lot of comfort to the residents of this area.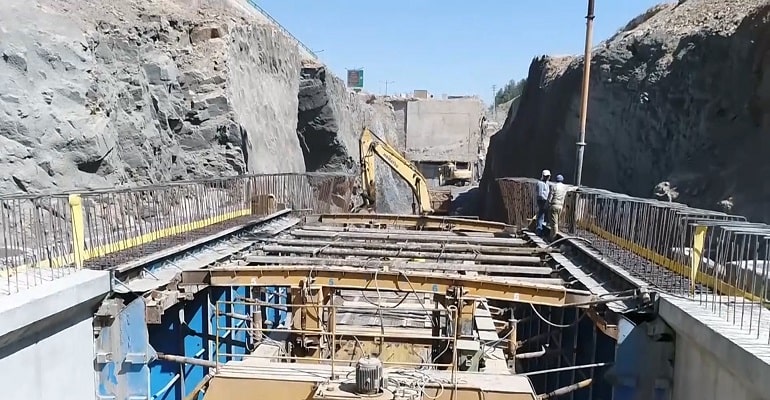 This line starts from the end of line 1, ie the end of the line, and after passing Sepahanshahr, it goes to Baharestan. The metro is currently in the final stages of laying, which is expected to be ready by the end of 1400.
Baharestan-Majlisi Metro
Majlisi is another city in Isfahan which, although it is about 50 km away from Isfahan, has a plan to build an intercity metro.
This line, if built and commissioned, will start from Baharestan station and after passing through Deh Sorkh, Zibaknar and Mobarakeh, it will move towards Majlisi.
Isfahan Metro Ticket
Passengers can use the Isfahan Card from Isfahan to use the metro services and pay 1600 Tomans.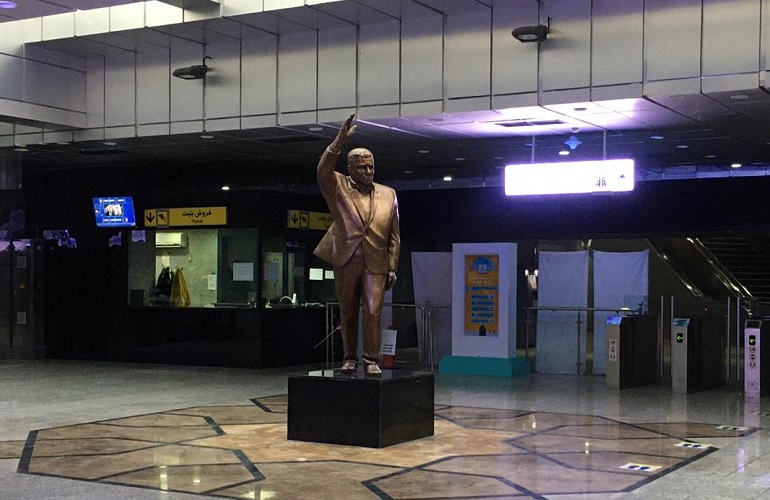 What we said about Isfahan metro
In this article, we talked about Isfahan metro lines and the challenges and issues ahead for the delay in launching different lines. By reading the article, you will realize that the only active line in Isfahan Metro is Line 1, and you will get acquainted with the stations, the schedule and the working hours of its trains.
Regarding the delay in launching other lines, you will also notice that the existence of many ancient monuments and the need to preserve them, requires comprehensive plans for the implementation of the Isfahan metro. But despite all the problems, the authorities in this area are trying to solve these problems in the best possible way so that the antiquities are not damaged while operating the subway lines.