Ardabil has always been known for its most natural resources. From natural tourist attractions to natural products, the best of which is honey. Ardabil Airport is the first point you will see on an air trip to this city. Now that this airport is the gateway to the beautiful and spectacular city of Ardabil, then follow Alibaba Tourism Magazine for a few minutes tour Get to know the twists and turns of Ardabil Airport.
Ardabil, Shahid Dadman Street, Ardabil Airport exit
This airport has services such as product stalls, ATMs, cafes and restaurants and a medical center and taxi drivers.
From Ardabil to Mashhad and Tehran with domestic flights and Najaf and Jeddah Saudi Arabia with foreign flights can be flown.
There are two international and domestic flight terminals at this airport.
Ardabil airport winding
Ardabil is a city, a scenic and border province in the west of the country that you may want to visit. In my opinion, despite the international airport, it is safe to use the roads of this city. So it is better to go to buy air tickets now and get ready to see the sights of Ardabil.
Perhaps one of the reasons for building an international airport at this point is the size of the city and, of course, its tourism potential. The story of the beginning of construction of Ardabil airport dates back to 1957 and 1958. When it took almost a year of continuous work for the country to unveil its first post-revolutionary airport, the war halted the airport construction project.
This was perhaps Saddam's first blow to the people of Ardabil, as the development of the city and province delayed them by about 10 years. The story of construction suspension continued until 1968, when the construction project resumed with the end of the war, and finally in 1970, Ardabil Airport was opened with a temporary 900-meter terminal. It was not a bad place to start the airport, as the transport fleet, security and facilities needed to fly were added to the airport and the flights were almost as good.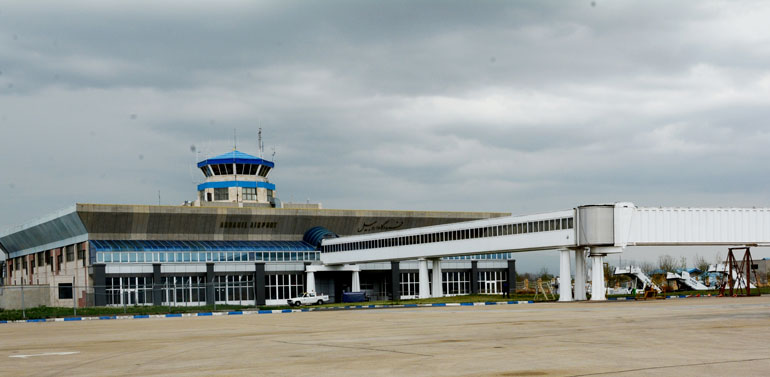 This story continued until 1973, when the airport completed the construction of terminals and welfare centers and services as an independent destination. Other airports started operating and actually stood on their own two feet. From this year onwards, new passenger fleets and new facilities and technologies were added to the airport, so that at its peak, the airport would become one of the passenger hubs in the northwest of the country with about 2 million passengers per year.
Ardabil Airport Information
Airport Name: Ardabil Airport
Airport type: General
Altitude: 1315 meters
Distance from the airport to the city center: 17 km
IATA Code: ADU
ICAO code: OITL
Terminal: 2 separate terminals
Flight information:
Contact airport flight information: Inside the province: 199 – Outside the province: 31458899-045
Airport address: Fatemiun Square, Ardabil, Shahid Dadman Boulevard, towards Nocheh Deh and Sultanabad
Airport URL: https://ardabil.airport.ir/

Destination of airport flights
It can be said that Ardabil airport does not support many cities for air travel. Even the most populous cities in Iran do not fly to this airport, and perhaps the reason is the small number of passengers.
Domestic flights:
The destination of domestic flights of Ardabil small airport ends in Mashhad and Tehran. 4 Iran Air, Mahan, Aseman and Airtour airlines support these flights.
Foreign flights:
What has increased the importance of Ardabil Airport is its international flights to Najaf and Jeddah. These two flights, which are mostly used during pilgrimage trips, are supported by Iran Air and Qeshm Air.

Introduction of Ardabil Airport terminals
As mentioned, Ardabil Airport has been reconstructed and expanded since 1973. The airport was able to expand its services and make access to them easier by building two separate terminals for international and domestic flights.
There is a good welfare and security tourism service in each terminal so that passengers never feel short or upset. These facilities and services include business booths, buffets, restaurants and cafes, which I think will be enough for an airport about the size of Ardabil Airport.

Amenities and Airport Services
If you are in doubt about traveling to Ardabil Airport due to its amenities, it is better to remove the doubt from yourself. At this airport, sufficient and suitable services are provided for every passenger movement. I used my experience when I was at the airport and I was going to leave, and I am sure that if you arrive at this airport, you will not face a challenge.
You can easily pick up your belongings after leaving the plane and use the airport taxi to reach your destination after leaving the terminal, which is not far from the place of receiving the items.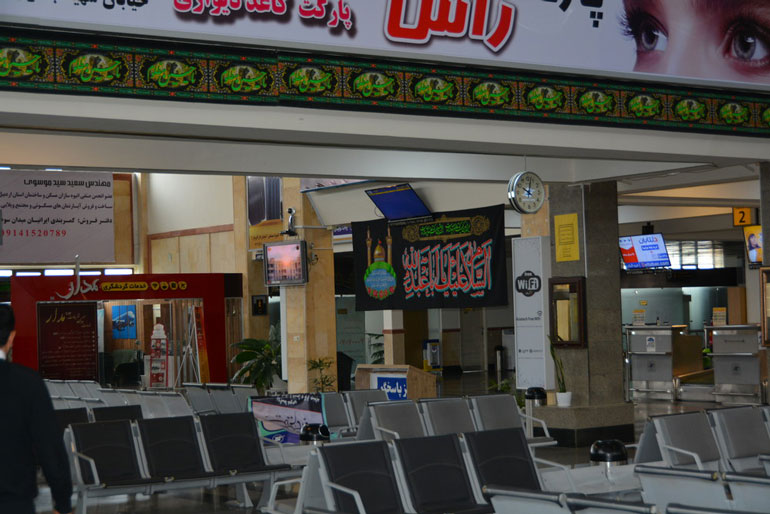 are travelers who intend to buy souvenirs and … Even at the airport. Those who have forgotten to buy their products in the city can easily do so in the airport booths.
Services at Ardabil Airport do not end with taxi services and product booths. There is also a good cafe and restaurant at the airport that passengers can use if they wish. One of the important features of the airport and the services it offers is the connection to the medical transport fleet. That is, the sick person, body parts, and anything that needs to be moved will be flown to the destination city by special aircraft or any aircraft.
Airport based airlines
As explained in the previous headlines, many airlines are not active at Ardabil Airport, but those that do operate their flights to their destination cities on a regular basis. The list of these flights is limited to the cities of Mashhad, Tehran, Najaf and Jeddah. Iran Air, Tour Air, Ata, Mahan, Qeshm and companies are actively serving at this airport.
It is good to know that the special booths of these companies are available in the airport terminals, and their flight tickets, if available, will be sold at the same airline booth.

Address and access paths
Ardabil Airport is built in the northeast of Ardabil. To reach this airport from Ardabil, you have to go to Fatemiun Square. After that, enter Shahid Dadman Street and move towards the city of Sultanabad and Nojeh Deh. Of course, before you reach No. 10, the airport exit is clear and will get you there.
In general, Ardabil Airport is one of the best air centers in the country, which will be a safe route for air travel to Ardabil. If you have also flown from this airport or recently flown to Ardabil, share your opinion about it with the audience of Alibaba Magazine.